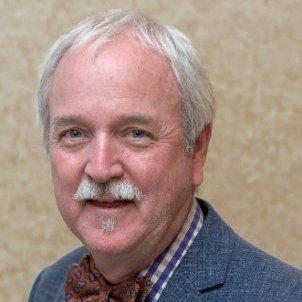 Experienced professional who has been involved with many facets of commercial, industrial, institutional and special purpose use real estate. Considered to be an expert in the fields of real estate taxation appraising and real property rights.
Qualified as an expert witness in numerous jurisdictions including: Courts of Common Pleas in Hamilton, Butler and Clermont Counties in Ohio, Boone and Kenton County Circuit Courts in Kentucky, United States Bankruptcy Court, Federal Land Commission, United States Federal Tax Court, Ohio Board of Tax Appeals and numerous County Boards of Revision in Ohio and Kentucky.
Counselors of Real Estate – CRE
Membership in The Counselors of Real Estate is extended on an invitation-only basis. To be invited, prospective members must be recognized by their peers, clients and employers, for their outstanding professional achievement, impeccable judgment, and commitment to integrity in the field of real estate counseling.
Raymond's designation was conferred in 1994.
– Chapter Activities Committee Chair  2014- 2015. Vice-chair: 2012-2013
– Business Issues Chair – Litigation Services 2007 – 2011
– Local chapter chair in 2019-present
–  1 of the 3 national liaison chairs in 2005
–  Numerous committee memberships since 1997
MAI – Appraisal Institute
The MAI membership designation is held by professionals who can provide a wide range of services relating to all types of real property, such as providing opinions of value, evaluations, review, consulting and advice regarding investment decisions, among others.
Raymond's designation was conferred in 1985 after completion of class work, peer review, demonstration reports and comprehensive exam studies of which began in 1977.
– Cardinal Ohio Chapter President in 2000
– Active as committee chair| committee service since 1986
RECGA – Member
The Real Estate Counseling Group of America (RECGA) is a nationwide assemblage of recognized experts, each a principal in a firm that provides real estate valuation, business valuation, research, advisory, counseling, and market analysis services. The organization was formed by Dr. William Kinnard in 1970 and currently consists of 27 principals from across the nation.
Mr. Jackson was invited into membership in 2017
General Appraisal Certification – Ohio, Kentucky and Indiana
Real Estate Broker – Ohio
Diverse Experience  in the Industry
– Senior Director at Integra Realty Resources: Lead contact for litigation and real estate tax assignments. Complex appraisal and consulting studies.
– Senior Vice-President at Colliers Turley Martin Tucker: Coordination of complex real estate appraisal assignments for external and internal clients.
– "Hands on" owner |officer of  Jackson Advisory Group, Inc. Professional studies for appraisal and consulting clients. Coordinated the appraisal, brokerage and management functions performed by employees or contractors.
Adjunct Assistant Professor
– 30 years of experience in the classroom
– Curriculum development and instruction
– RE Appraisal and RE Principles & Practices (100 and 200 level courses)
–  RE Appraisal for the Finance Department of the College of Business Administration ( 400 level) RE Valuation ( 400 and 600 level)
– Guest lecturer in other real estate classes, a program speaker or moderator at numerous state and national real estate programs
Copy of Curriculum Vitae and Litigation Experience Addenda available upon request.